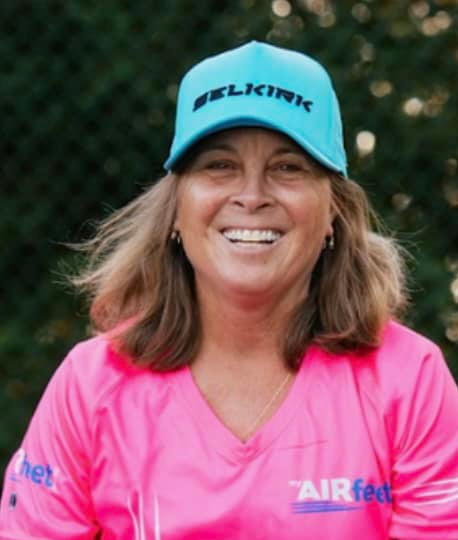 Chris Karges
Chris Karges declared as a professional pickleball player in 2020 after being the mixed doubles silver medalist at the Nationals in Indian Wells, CA in 2018 and 2019 — and she only began playing pickleball in 2017!
Chris played tennis in college for the University of Kentucky from 1985-1988. Her collegiate tennis career included All-SEC and All-American honors as well as having the second most wins all time at UK!
Her pickleball resume is impressive with mixed doubles bronze at the 2019 US Open, gold at the 2019 Midwest Regional Open, gold at the 2019 Atlanta Regional Open and the women's doubles mixed gold at the 2019 Atlanta 5.0 Regional.
Chris brings her great game and personality to the PoP providing private lessons and group clinics.
She can be reached at (865) – 274– 3381 for lessons or on the Court Reserve App for scheduled clinics.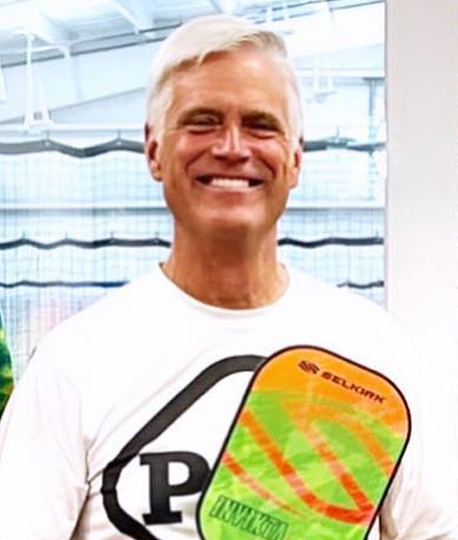 Lee Martin

Lee Martin has played tennis for 54 years and was introduced to pickleball 3 years ago and fell in love with the equalizing strategic aspects of the game – a game for all ages, genders and all experience levels. It reminded him of the days he would play ping pong all day and still wanted to play more!
Lee is a PPR (Professional Pickleball Registry) licensed instructor since 2018. He won the 2019 East TN Senior Olympics 60-64 doubles championship and was the singles silver medalist. He also won the first pickleball tournament he entered at Knoxville Racquet Club, the Men's 3.5 doubles in 2019. Lee teaches the complimentary introductory clinics for new members at the PoP including the initial rating of new members.
He arranges group events on the Court Reserve App. Let him know if you have a type of group that you want to create a recurring playing time (like youth beginners, women intermediates, couples ladder, super senior mixer).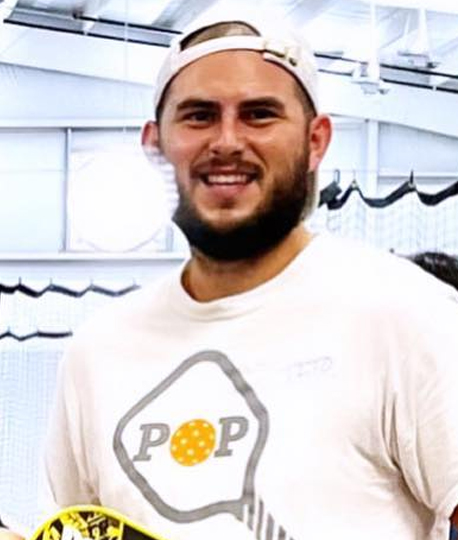 Tito Lladro

Tito is ranked #39 in the world in men's singles and is a rising young player in the game. His quick hands and strategic mind have made his transition from tennis to pickleball rapid and successful. Tito coordinates tournaments at the POP in addition to teaching private and small group lessons and clinics. His "Road toX.X" clinics are very popular taking his students to the next level.
Tito can be reached to schedule lessons at (423) 310-7552. He coordinates tournaments at the PoP for fundraisers and internal club competitions. He also leads summer clinics for youth players.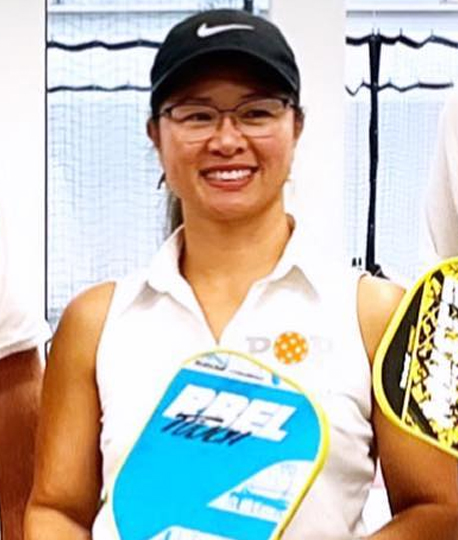 Lisa Duong

Lisa is a 2020 PPR Certified Pickleball Coach who teaches all levels at the Pavilion of Pickleball. Her aggressive topspin forehand always surprises her opponents with its speed and the jump it produces of the bounce, not to mention the drop that pulls you in the court! She is seasoned USTA league 4.5 tennis player and has captained many leagues for 18+ years taking many to state & nationals.
Lisa offers individual and small group lessons to improve your game and your strategies. She can be reached at (865) 385-8975 to inquire about lessons or group clinics.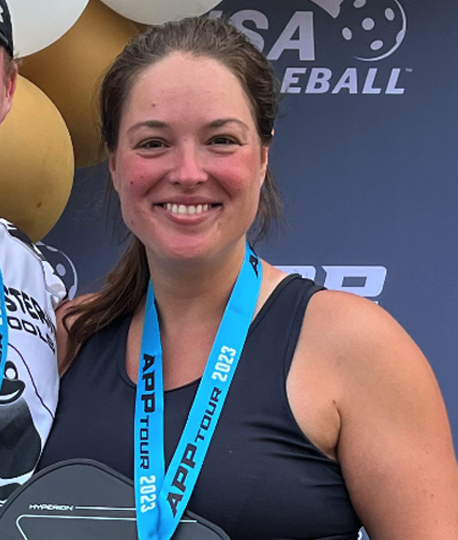 Cassie Quast

Cassie comes from a tennis background, and has played tennis since she was 5-years old. She played at a collegiate level for Reinhardt University from 2011-2015 seasons. She was introduced to pickleball in the Spring of 2019 by local pickleball enthusiast and PoPster, Pam Campbell, where she would eventually become as addicted to the sport as the rest of us. 

Cassie has two children, Natalie (3 ½ years old) and Emilia (2 years old this September). Her girls are her entire world, and she plans on teaching them pickleball to become the next Anna Leigh Waters, Doubles Edition. Pickleball has already helped in so many ways from keeping her active during her pregnancies to allowing herself time to be around other adults to socialize and have fun. She is extremely grateful to be a part of this growing sport.

She enjoys playing in and traveling to tournaments where the competitive spirit and exciting environment let her reminisce on those college tennis days. Her favorite tournament to play in thus far has been the Margaritaville US Open Pickleball Championships in Naples, FL . She played in the mixed 25+ Open Division only earning 1 win and 2 losses, but she says the environment and huge gathering of pickleball lovers was an absolute high! Her proudest tournament to date was recently playing in the PPA Atlanta Open where she came home with Gold in the Women's Doubles 4.5 and played 5.0 Mixed with one of our own PoP players Peter Klingsheim. They came back with a record of 2 wins and 2 losses in their first tournament together. 

She considers herself a power player, but she is a firm believer in the 'power' of the reset to get those defensive points back to neutral. She loves turning a defensive point into offense. With her knowledge of the game's strategy and variety of shots, she looks forward to helping fellow PoPsters grow in their own games. She can't wait to teach new beginner members and to be a part of this exploding community!
Contact Cassie at 865-765-1732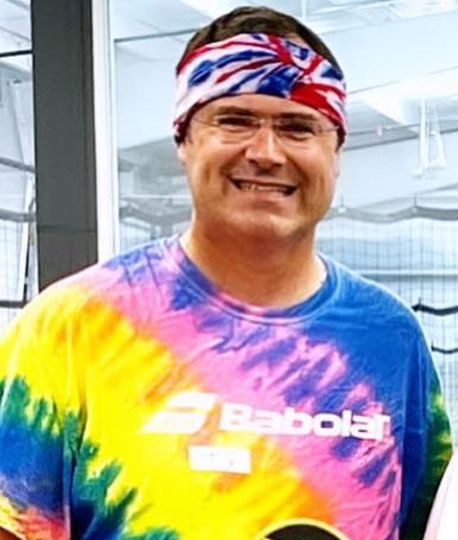 Ty Petty

Ty Petty in his youth was in the Top 10 in the USA in ping pong! He brings that amazing strategy and hand-eye coordination to his championship pickleball career. Ty is an ITPTA Certified Level II instructor.
His tournament championships are impressive including:
US Open Over 40 mixed doubles champion, 2018

9 gold medals in 5.0 events over a 12 month period.

20 medals in 5.0 events in less than 3 year

Medalist in 5.0 doubles in 3 different USAPA Regionals
Ty will be providing individual lessons, 3 or 4 and a pro, and group clinics on advanced play.
He can be reached directly at (423) 753-4956 to schedule individual lessons or see the Court Reserve App for scheduled clinics with Ty.